Excellence in repair and color touch ups
Shoe Repair in Redondo Beach, CA
Since 1954, William Windham Shoe Repair has been providing quality shoe repair in Torrance and Redondo Beach, CA. We specialize in luxury and leather footwear, and always work to restore your shoes to their original state. We also offer key duplication! We look forward to greeting you in our Riviera Village shop.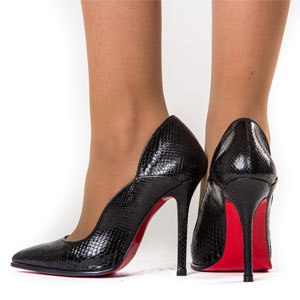 Some people value convenience, and some people value quality. If you're someone who would rather pay a little more for longevity, who believes in investing in their belongings, and who puts an object's make above its price, then William Windham Shoe Repair is the shoe repair store for you. Located in lovely Riviera Village, we've offered fine boot and shoe repair in Torrance and Redondo Beach, CA for 60 years. Although cheapness and flash have become today's most important commodities, there are still those out there who believe that a fine pair of shoes should last a lifetime. With our boot repair, yours will.
Your Shoe Repair Company
William Windham Shoe Repair specializes in repair, restoration and care of finer shoes, boots, belts and handbags. We also sell fine shoe accessories like sole inserts and shoelaces and can repair damaged leather luggage and zippers. Although we put a lot of care and time into shoe repair for your quality footwear, we also manage to keep our prices competitive. When your fine footwear breaks, fades or scuffs, it can seem tempting to just throw it away in exchange for the cheaper or more convenient option. But at William Windham Shoe Repair, we can put in the necessary work for you to keep your wardrobe stylishly timeless and durable from head to toe. Here's a closer look at the reasons why you should contact us:
We are located in the stylish Riviera Village area.
We can also provide luggage repairs, shoe accessories and much more.
we do color touch ups on all shoes to make them look brand new
We do fine work for competitive prices.
We have a five-star rating on Yelp.
We provide quality shoe repair in Torrance and Redondo Beach, CA.
Our Service Areas Include:
Burbank, CA
Downey, CA
El Monte, CA
Glendale, CA
Inglewood, CA
Lancaster, CA
Long Beach, CA
Los Angeles, CA
Norwalk, CA
Palmdale, CA
Pasadena, CA
Pomona, CA
Santa Clarita, CA
Torrance, CA
West Covina, CA